Biography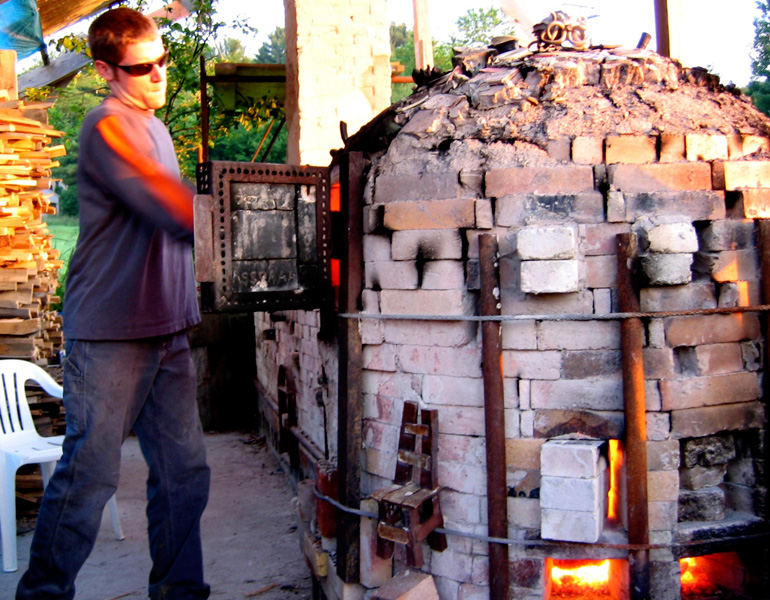 Shawn O'Connor was born and raised in Minot, ME. Shawn completed his BFA at the University of Southern Maine in 2005. After his undergraduate studies, Shawn went on to be a resident and staff member at Watershed Center for Ceramic Arts in Newcastle, ME. He also completed a six-week residency at the Robert M. MacNamara Foundation on Westport Island, ME. In May of 2010, Shawn received his MFA in Ceramics from Syracuse University. The main focus of his research in graduate school revolved around wood firing. While at Syracuse, Shawn designed and constructed a train style wood kiln. He later went on to publish an article about his kiln in the Log Book, an international Journal devoted to wood firing. Shawn most currently completed, an Artist-in-Residence at Arrowmont School of Arts and Crafts. Shawn's work has been shown nationally in numerous exhibitions.
Artist Statement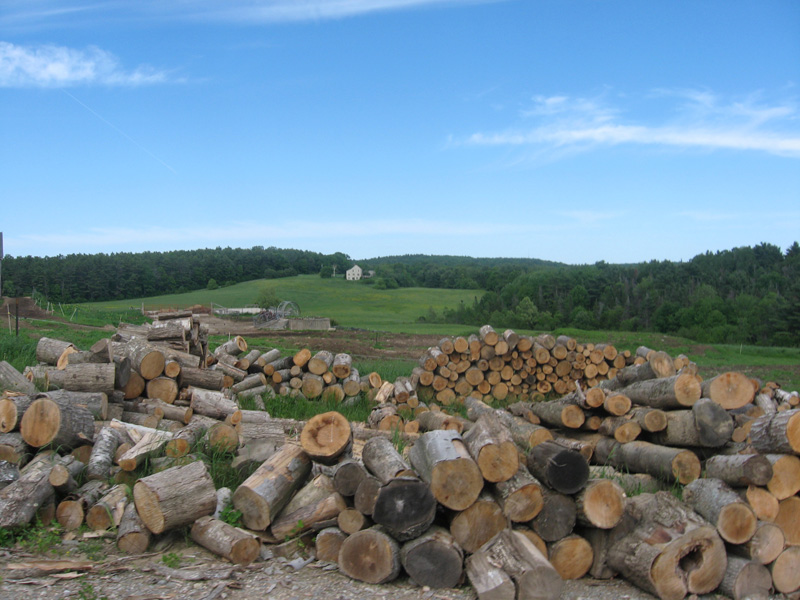 I am committed to making utilitarian ceramics. The work I make is tailored for the process of wood firing. During the making, I leave the surfaces of the work quiet and relatively unmarked to allow the flame to create the surface that I desire. Surfaces that I look at and try to emulate are things such as river rocks, the erosion of land, the rich colors of leaves as they change in the fall. When steel is exposed to the elements and rusts creating rich colors of red, oranges, and yellows. These surfaces are all records of time, change, and decay much like the surface of my work in the wood kiln.
My utilitarian based approach to ceramics fills a desire to create useful objects for service in the home. My upbringing was focused strongly on the home and family. Family dinners were important and rarely missed growing up. My extended family gathered quite often for social events that always revolved around food. I would like to extend this sense of comfort and warmth threw my work to other who uses it.
Firing with wood also came with my upbringing. I was raised in a rural Maine home that was heated with a wood stove during the cold winter months. This meant that the fire was constantly being feed in order to heat the house. This required a lot of work and attentiveness to the fire. Preparing a winter's worth of wood required many days of hauling, splitting, and stacking. This process was ingrained in my life from an early age. I have always found the physical labor, the rhythm, and the sense of accomplishment that comes with this process, enjoyable.
The beauty of wood-fired ceramics lies in subtlety, abstraction, asymmetry, and imperfection. The pieces are marked by the flame, colored by the kiln atmosphere, christened by ash deposits, and freckled by erupting impurities. I am fascinated with the rich surface left by this process. No two pieces are exactly the same as the flames path records distinct marks on each piece. The wood fired surface is much like the way wind and water erode rock and earth. The flame moves threw the kiln wrapping in and around work, leaving a mark dependant on what is next to, touching, or above that particular piece. The path of the flame can be controlled when stacking the kiln. Great time and care is spent on each piece as it is loaded, as this will dictate the way the flame moves over and marks the surface of this piece.